Find Divorce Lawyers Near You!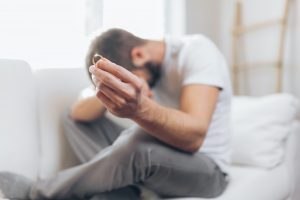 There are different reasons why couples could resort to divorce. But regardless of your reason, we understand that divorce is a difficult emotional decision to make. We also understand that you must have weighed different options before settling down for it. If you need legal assistance with your divorce matter, then our experienced divorce and family lawyers will be more than happy to work with you throughout the lifespan of your case.
Divorce cases are not the same. Sometimes, the case can become messy and complicated. Regardless of the turn your case takes, you can rely on our extensive experience and in-depth knowledge to handle your case. We will take our time to listen to you, understand your side of the story, advise you on your options and give you best legal representation to make sure that the union is ended amicably.
What To Expect As You Go Through The Divorce Process
Once you've made up your mind to divorce your partner, there are some issues that you have to resolve with your soon-to-be ex-spouse. We understand the possibility of becoming overwhelmed with the process. But you don't have to worry. Our team of family lawyers with proven specialization in divorce cases will guide you through the process.
Property division
Prior to the time your divorce case is finalized, you and your spouse are required to decide with mutual consent on how your property would be divided between the two of you. You both would find yourself dealing with property laws and tax laws. This may appear simple, but experience has shown how complicated property division could become. That's why you need a strong legal team that understands the law to represent your interest whether in the negotiation or ligation.
Alimony
In the event that you and your soon-to-be ex-spouse couldn't reach a consensus on who receives or pays alimony or fails to agree on other conditions attached to the decision, the case can go to trial where the court of jurisdiction rules on the matter.
For a favorable judgment, you need an experienced lawyer with sound knowledge of alimony law to represent you and defend you throughout the process. Our divorce lawyers are more than capable to analyze the circumstances surrounding your case and aggressively defend you.
Child Support
Child support is the ongoing obligation for a periodic payment made directly or indirectly by a paying parent (known as an obligor) to a receiving party (or obligee) for the financial care and support of children of marriage that ended in divorce.
You and your spouse have to decide who pays child support. Your ability to get a favorable result depends on the negotiation capacity of your lawyer. Our lawyers are renowned for demonstrating undivided loyalty to clients. Our divorce lawyers will represent your interest to make sure that you don't experience financial difficulty in the aftermath of the divorce case.
Child custody
If your and your couple have children together, it is important to determine who houses the child, and the extent to which the other parent has the right to influence decisions about the upbringing of the child. Under the common statutory provision, you both have joint guardianship and equal parental rights over your child even after divorce. During negotiation or litigation, however, the decision on who is awarded the custody of the child or children, as the case may be, is made solely in the best interest of the child or children in question.

As a caring and loving parent that you are, we understand you might be passionate about having your child around you. All that we need to know is your desire and we will vigorously pursue your claim without compromise. Our divorce lawyers are knowledgeable in the area of child custody having helped hundreds of clients to win custody.
Your process of your divorce case can be faster and less costly if you and your partner are able to make these decisions amicably before filing a petition for divorce. But in case you both are unable to resolve the issues, you can rely on our experience and expertise to represent your interest and make sure that your case doesn't drag too slowly before the case is concluded.
We Deliver Outstanding Results
Our experienced divorce lawyers are solely committed to helping spouses seeking divorce to achieve their objective within the shortest possible time with an assurance that the outcome of the case will not hurt your financial life.
For further legal assistance on your case, reach out to one of our experienced divorce lawyers today.