Why You Need The Best Personal Injury Lawyers!
We can help you with your case.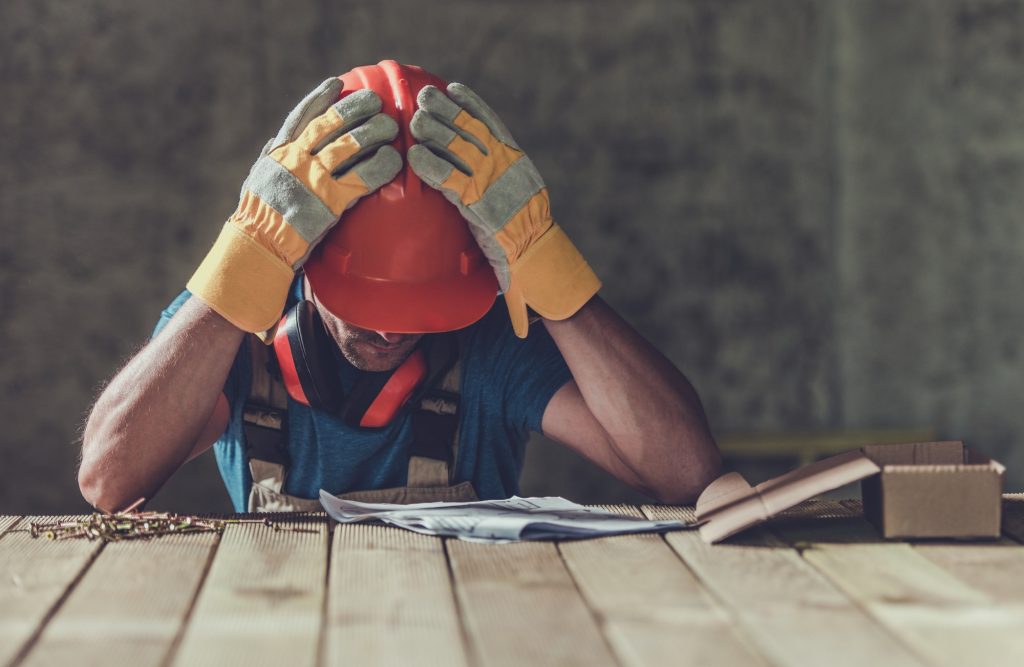 No matter how careful you are, accidents are bound to happen sometimes due to the failure of other people to do the right thing. Accidents could result in a serious personal injury or death. When you sustain a personal injury, you could be left with large medical bills, lost wages, and other expenses that shouldn't be your responsibility. 
And you're not alone in this. Here are the official stats of personal injuries in the U.S.
If you or your loved one has ever been injured due to the negligence or intentional conduct of someone else, you may consider filing for a personal injury lawsuit with the help of a personal injury lawyer to recover financial compensation to cater for your medical bills and other expenses associated with your injury. 
Personal injury lawsuits exist to help you (the plaintiff) hold the negligent person or business accountable and get the compensation you deserve and need. To recover the highest settlement or get a verdict in a personal lawsuit, you need experienced personal injury lawyers on your side. 
Whether your case is connected with medical malpractice, wrongful death, or product liability, our team of experienced and well-trained personal injury lawyers are here to guide you through the process. We will take on a large insurance company on your behalf, hold the at-fault party responsible for your injury and get you the compensation you deserve. 
Contact us our personal injury lawyers today if you've ever been injured and want to file a personal injury lawsuit to receive compensation. 
How Much Is Your Personal Injury Case Worth?
When engaging the service of a personal injury lawyer, it is normal to be curious about the potential worth of your case. The value of your case depends on a number of important factors such as the circumstances of your accident, the severity of your injuries, and limits on insurance coverage. Other factors that determine how much you could get in damages include: 
Loss of wages

 

Past medical bills

 
Future medical bills

 

Loss of consortium (deprivation of the benefits of a family relationship due to injuries caused by someone else or a business)

 

Pain and suffering

 

Loss of earning capacity

 
Our lawyers will offer an estimated worth of your case after assessing your medical records, police records, statements and other evidence such as eye witness accounts and improvement or otherwise of your physical and mental state after an accident. 
All aforementioned factors, put together will give us a clear view of the amount of financial compensation you can expect at the end of the negotiation or trial (in case the case is eventually in court). However, it's important to note that most personal injury cases are resolved through negotiations between the plaintiff and the at-fault party. Either way, the primary focus of our experienced personal injury lawyers in any case we handle is to get you the highest settlements that you deserve. 
[faa_link_popup_form id="7400″ type="button" text="Find a Personal Injury Attorney Near You Now"]
What Are Common Types Of Personal Injury Cases
Motor Vehicle Accidents
Accidents involving cars, trucks, motorcycles, boats and other vehicles are common in the United States which often result in personal injuries and fatalities. These accidents can have life-altering impacts. 
If you have been injured in a motor vehicle accident due to the negligence of another motorist, you may need the service of our experienced motor vehicle accident attorney to review your case and help you get the compensation for your medical treatment and other expenses. 
Slip and Fall Accidents
If you fell in a public building such as a grocery store, restaurant or a hotel and sustained a personal injury in the process, you may have the grounds to file for a premises liability lawsuit. 
Your case will have more merit if it can be proven that the property owner or manager knew about the fault that led to your accident, had enough time to repair their faulty facilities, but failed to do so or brought people's attention to the problem. 
Common causes of slip and fall accidents include a loose railing, wet floor or poor cleaning solution. Let a personal injury lawyer look at your case.
Wrongful Death
Wrongful deaths arise from unnecessary tragedies that could have been averted if someone else had done the right thing. The compensation for these unfortunate personal injury accidents can fall under a few different categories. 
If wrongful death is proven, the at-fault party is liable to pay the usual compensation applicable in any personal injury lawsuit. Also, there are compensations reserved for survivors of the people who died due to the negligence of another 
Dog/Animal Bites
A dog bite or attack can precipitate serious pain and suffering. In fact, the victim may suffer a life-long injury or lose their life. If you or your loved one suffered a personal injury due to dog bite or attack, you may have the grounds to file a personal injury lawsuit against the owner of the animal and their insurance company, if applicable. By law, animals' owners are liable for the destructive actions of their pets. Contact a personal injury lawyer today if you've been a victim.
Birth injuries
Negligence on the part of an obstetrician or other medical professional can result in physical or mental injuries such as cerebral palsy, paralysis, or brain damage to a newborn. Such experiences could have a devastating impact on the parents and their loved ones. The birth injury lawsuit enables you to seek damages to compensate for traumatic experiences and financial strain the accident has on your family. 
Work With Highly Qualified Personal Injury Lawyers
Regardless of the nature of your injury, our personal injury lawyer will represent your interest and ensure that you recover the highest compensation. 
We have a strategic approach toward accessing cases to determine whether you are able to pursue a personal injury claim and how much you could get in case. 
Get in touch with today to know what your case is possibly worth, and how our highly qualified attorneys can help you recover the highest compensation possible. 
[faa_link_popup_form id="7400″ type="button" text="Find a Personal Injury Attorney Near You Now"]