Find a Bicycle Attorney Near You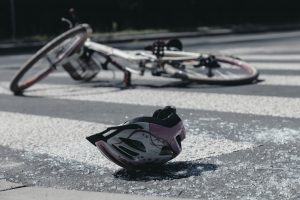 Bicycles are an economical and convenient form of transportation for travels around the neighborhoods and on sidewalks. Many people run errands and visit grocery stores on their bikes. In fact, there are hundreds to thousands of people who enjoy riding bikes for exercise and adventure purposes. However, bicyclists like any other road users are at a risk of sustaining injuries if involved in a clash. Even with safety equipment like helmets and riding boots, a bicycle rider can suffer life-altering injuries on their hands, head, brain and spinal cord.
Bicycle accidents happen not because the roads are inherently unsafe but because some motorists ignore basic traffic rules. The careless, negligent, or aggressive conduct of some drivers increase the risks of accidents on the road. For example, some motorists drive under the influence of drug or alcohol while others are in the habit of speeding. If you or your loved one ever sustained injuries in a bicycle accident, you may want to speak with an experienced bicycle accident attorney about your options.
Having an experienced personal injury lawyer on your side is key to winning the compensation you deserve to cover your medical bills and other expenses such as lost wage. When bicycle accidents happen, the negligent parties always try to exonerate themselves and deflect the blame to the victims. The responsible drivers and their insurers will devise all manners of dubious tactics to minimize your compensation or deny liability. That's why you need an experienced and knowledgeable bicycle accident lawyer to represent you and defend your interest.
[faa_link_popup_form id="7400″ type="button" text="Find a Bicycle Attorney"]
We Do Our Best To Get You The Highest Compensation
Proving fault or liability in bicycle accidents can be a little daunting, and it requires experience and demonstrable knowledge of law. The case may become complicated as the responsible motorists will be unwilling to agree that you were injured due to their conduct. Our bicycle accident lawyers will arrange for eyewitnesses to give their accounts of the accident. They can also invite medical practitioners to determine the severity of your injury. This is extremely important to prove liability and hold the responsible party accountable for the injury you sustained.
Our bicycle accident attorneys will assist you to build a strong case against the negligent party and greedy insurance company that may attempt to minimize your compensation. We understand that certain legal terms and processes can be confusing and even frustrating. But you don't have to worry about that. Our legal team of experienced bicycle accident lawyers will take time to explain every bit of legal information in an easy-to-understand manner and provide the best quality representation you need to secure justice. We provide you with needed guidance for you to achieve success with your claim.
Choosing Us Means Choosing Experienced Experts
There are many lawyers out there who would accept any type of case that comes their way. Such lawyers can be best referred to as jack of all trades master of none. In our own case, our bicycle accident lawyers mainly specialize in bike accident cases. We have vast experience and in-depth knowledge in personal injury law which make us the best among the rest. When you allow us to handle your case, you have higher chances of securing the highest compensation. We will create a compelling case with sufficient evidence and facts that would be impossible for the responsible party to refute.
We Work Hard to Get Results
When choosing a personal injury attorney to represent you, you want to consider their commitment to their clients' cases. The easiest way to find out is to check their track record and what their past clients have to say about them. Our bicycle accident lawyers pride themselves on their ability to achieve success even when the stakes are high through hard work and commitment. We help you gather witnesses and experts to attest to the injuries you sustained.
[faa_link_popup_form id="7400″ type="button" text="Find a Bicycle Attorney"]
What We Need from You
Honesty and openness: For quality representation, we expect our clients to be honest with us in their narration of the accident. Understanding the circumstances surrounding your case will inform our strategy on how to best defend by taking up the responsible party.
Police report or statement: You may also be required to submit a copy of the statement or report done by a police officer on the scene of the accident. This can help you determine the merit or otherwise of your case.
Complaints: We would like to learn about your injuries and other complaints that can be included in the settlement negation.
Once you feed us with necessary details about your accident, our bicycle accident attorneys will carefully review your case, prove that the responsible party is liable and develop strong and incontrovertible advocacy for you.
Get in touch with one of our bicycle accidents lawyers for a chance to win the highest compensation.