Finances of many individuals and businesses have been significantly severed following the shutdown of the economy prompted by the outbreak of the novel coronavirus pandemic. Although the economy is now reopening as states are now embarking on phased relaxation of the lockdown, hundreds to thousands of businesses are still stuck in deep financial crisis worsened by mounting debts. Already, thousands of companies in the United States have declared bankruptcy with many household names like Brooks Brothers and Hertz and J. Crew featuring on the list. 
The sad reality is that more and more businesses will still join the long list of businesses that would be forfeiting their assets to clear off unsecured debts. According to experts, even a meaningful rebound in economic activities over the coming months may not be able to stop the tidal wave of bankruptcies as many businesses have sunk into an abyss of debts deeper than what could be upturned in the foreseeable future.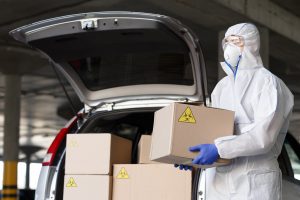 This post explains how businesses whose finances have been wrecked by coronavirus can navigate the route of bankruptcy. Attention will however be focused on bankruptcy options that are applicable to both businesses and individuals. 
What is Bankruptcy?
Bankruptcy, in simple terms, is a relief option that helps you to clear off your unsecured debts. One main purpose of the process is to help a business or individual to get back on strong financial footing after some period of financial strains. 
To many people, bankruptcy means losing their property and becoming poor. But in reality, what happens to your property depends on what form of bankruptcy you file for. There are different types of bankruptcy and each is named according to the chapter in which they exist in the bankruptcy code. 
Find A Bankruptcy Lawyer Near You
What Are the Types of Bankruptcy?
Chapter 11 Bankruptcy
Under Chapter 11 bankruptcy, businesses or individuals are allowed to reorganize in order to pay down their debt and reorganize their income and expenses while regaining their profits. A business that is a corporation, limited liability company (LLC) or partnership can continue to operate during the bankruptcy process. That is, the business continues to operate as it is making payment through the debt repayment plan. 
The sole motivation for Chapter 11 bankruptcy is a discharge of debts which happens after you have made all required payments to their unsecured creditor class. After repaying the entire debt, you can ask the court for a discharge of the remainder of your unsecured debts.  If granted, the creditors will be prevented from claiming the remaining debts in the plan. 
Chapter 13 bankruptcy
This type of bankruptcy also allows for reorganization and repayment of debt without selling off your property. Here, you will be required to submit a repayment plan proposal which shows how you intend to repay most, if not all of your debt over a period of three to five years. The duration of the debt repayment is determined by calculating your total and disposable income as well as your available property and living expenses. How much your creditor gets paid during the bankruptcy process is determined by the amount of your nonexempt property.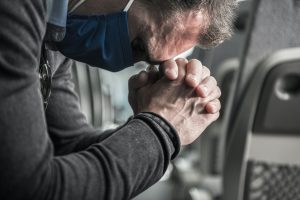 Chapter 13 bankruptcy is ideal for people whose incomes are higher than the state's media or trying to avoid liquidation of their property. This option enables you to restructure your debts and pay according to an approved repayment proposal. Meanwhile, it's expedient to stick to the payment made for your secured debt such as mortgage or car loan to avoid repossession or foreclosure. 
 Chapter 7 bankruptcy
When you file for Chapter 7 bankruptcy, you will have to liquidate or forfeit almost all your nonexempt assets. This option is designed to provide a way out for those with limited income in order to settle their unsecured debts. Those who are qualified for this type of bankruptcy are people whose income falls below the state's media. However, it's required to pass a means test before the bankruptcy can be accepted by the court. 
During the process, a bankruptcy trustee is set up and given the authority to sell your nonexempt assets and then use the proceeds to pay your creditors. Non-exempt assets are usually defined by a bankruptcy court. But examples of nonexempt property may include personal or household goods, expensive clothing or jewelry. 
How To File Bankruptcy
After identifying the type of bankruptcy that's applicable to your situation, the next thing you want to do is commence the process of filing for bankruptcy. Filing for bankruptcy can be quite simple, and at the same time frustrating. This is because, for any reason, the creditor may object to a discharge. To make the process easy, you need to engage the service of a professional bankruptcy lawyer. Also, your lawyer can guide you on the right route to follow to secure your financial future.