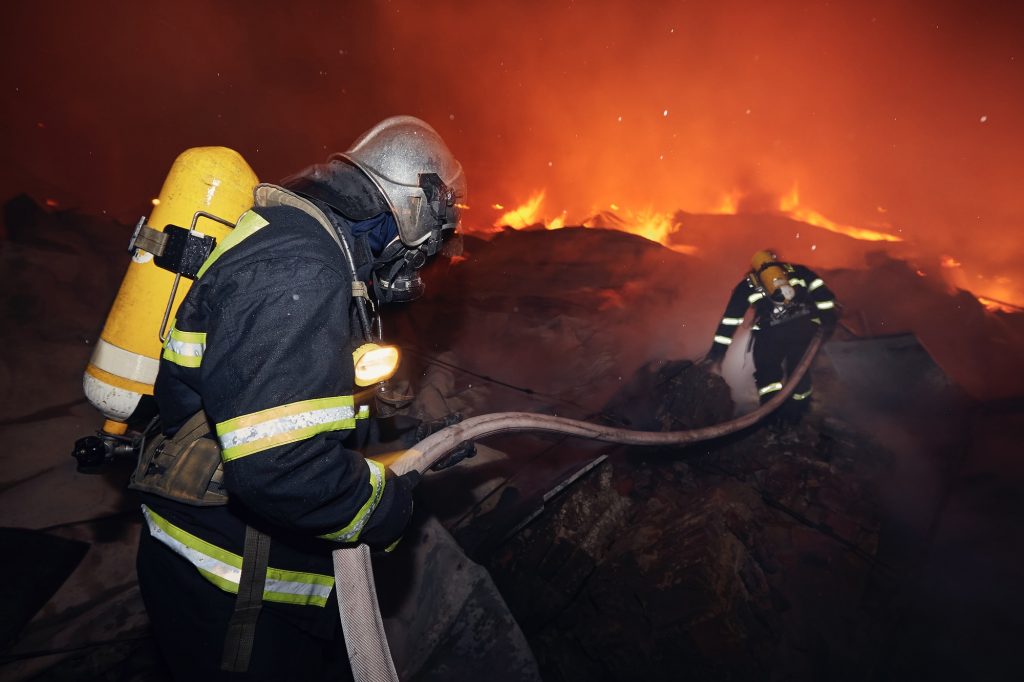 Have you been diagnosed with cancer due to exposure to firefighting foam? Here are your options
Chemical-based firefighting foam such as AFFF (aqueous film-forming foam) is a common and effective fire suppressant that has been sold for many years, and primarily used for extinguishing jet fuel and petroleum fires.
Until 2018, firefighters deployed to airports and other environments where fire outbreak presents considerable threats relied on these solutions to put out fuel fires. However, latest discoveries by medical practitioners and scientists have established a clear link between firefighting foam exposure and certain types of cancer known as AFFF foam cancers.
If you or your loved one have been exposed to firefighting foam and diagnosed with some type of cancer as a result, you may be eligible to file a firefighting foam cancer lawsuit.
What Is Firefighting Aqueous Film Forming Foam (AFFF)?
Firefighting foam is a fire suppressant solution commonly used to extinguish fuel fires in places like airports and military installations. However, this solution has been shown to contain some dangerous chemical compounds known as Per- and polyfluoroalkyl substances (PFAS).
PFAS belongs to a large family of man-made chemical compounds that are not only found in firefighting foam but also in a wide range of consumer products such as nonstick products, polishes, waxes and paints. Two PFAS compounds – perfluorooctane acid (PFOA) and perfluorooctanesulfonic acid (PFOS) are detected in AFFF.
Major health organizations, including The Centers for Disease Control and Prevention (CDC) and the U.S. Environmental Protection Agency have linked PFAS-containing firefighting foams to certain types of cancers largely affecting the firefighting community.
As a result, many people injured due to the exposure to these harmful chemical substances have filed lawsuits against the companies that produced firefighting foams with PFAS, demanding compensation for damages they have suffered.
In fact, recent reports suggested that major manufacturers of PFAS-containing foams like Dupont and 3M might be aware of the health risks of their products for decades but failed to take reasonable actions to protect the public.
If you have developed cancer or another serious illness due to exposure to PFAS, you may hold the manufacturer of these solutions liable for your injury and pursue a claim against them. When all are said and done, you need an experienced product liability attorney to negotiate compensation on your behalf or defend you in a court of law if needed.   
What Are The Health Effects of Firefighting Foam Exposure?
PFAS chemicals found in firefighting foams have been linked to a considerable level of carcinogenic qualities which may cause certain types of cancer when people are exposed to them over a long period of time. These chemicals have also been found to have significant damaging effects on DNA, weaken the immune system and trigger inflammation.
The following are potential health effects linked to PFAS-containing Firefighting Foams:
Kidney Cancer

Pancreatic Cancer

Prostate Cancer

Testicular Cancer

Leukemia (Blood Cancer)

Liver Cancer

Non-Hodgkin's Lymphoma

Breast Cancer

Ovarian Cancer

Bladder Cancer
Other health issues caused by firefighting foam exposure include the following:
Increased risk of asthma

Birth defects

Increased cholesterol levels

Damaged to the liver

Weakened immune system

Fertility issues

Pregnancy-induced hypertension/preeclampsia

Increased risk of thyroid disease
An individual can be exposed to these harmful chemicals through direct absorption via the skin, inhalation, or ingested through contaminated water sources.
Find A Firefighting Foam Attorney Near You
Who Is At Risk Of Firefighting Foam Exposure?
Firefighters who were assigned to airports are the most at-risk group of people. The Federal Airports Administration (FAA) required the use of AFFF foam until 2018. AFFF is a highly effective fire suppressant, making it an important solution in certain military, industrial, aeronautic and construction sites that deal with the risk of fire outbreaks fueled by substances that cannot be easily put out by water alone.
Also, the U.S. Navy as well as other branches of the military have used firefighting foam since the 1960s during training exercises and non-critical assignments.
In addition, airport staff and property owners located near airports and military installations may be at risk of developing health issues posed by AFFF especially through PFAS-contaminated water supplies.
Filing A Cancer Due To Exposure To Firefighting Foam Lawsuit
You may be eligible to file a firefighting foam lawsuit if you developed cancer because of a company's product that contained hazardous substances, side effects of which you were unaware of.
A firefighting foam case will be treated like any product liability case where the injured plaintiff will have to prove that the manufacturer of the PFAS-containing AFFF failed to provide proper safety information about the potential health risks of their product.
You must be able to establish the link between your health issue and your exposure to the chemical. Based on time limits placed on the victims' right to qualify for damages, it is important to expedite the process of filing a lawsuit by hiring an experienced firefighting foam attorney.