Why You Need The Best Wrongful Death Lawyers
We Can Help Your Case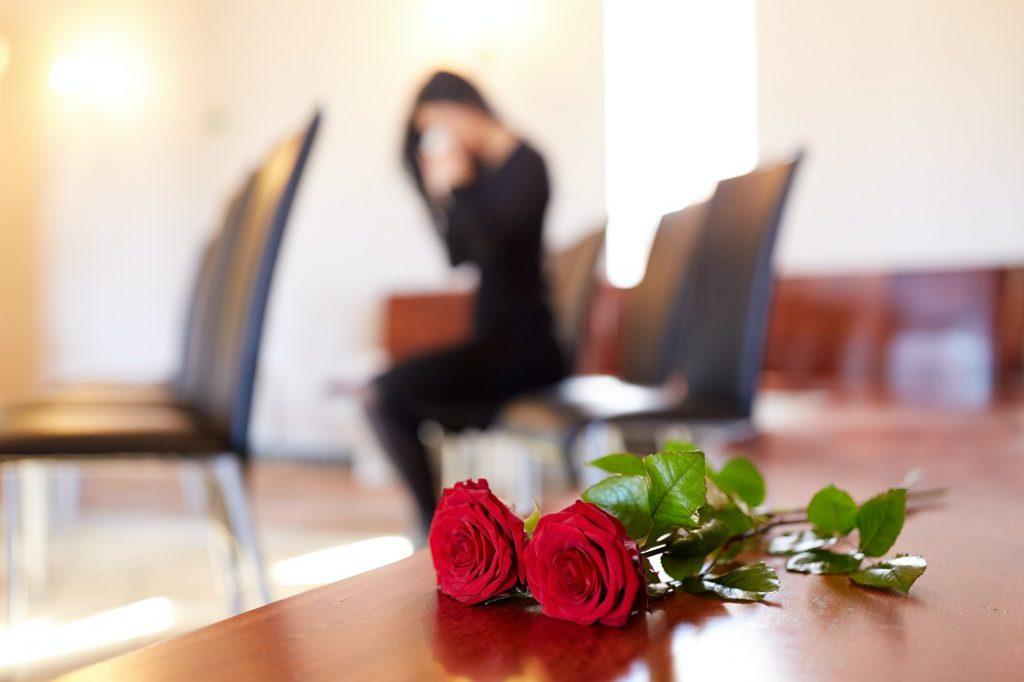 Losing a loved one can be one of the worst experiences in a lifetime. It is even more devastating and traumatic when your family member or a trusted friend's death occurred due to the negligence or wrongdoing of another party. 
If you are grieving the death of a loved one caused by another party's negligence, you may have the right to file a wrongful death lawsuit and receive the financial compensation that you and your family deserve and need. Our experienced wrongful death lawyers are here to help you understand your options and guide you through the process to ensure that you get the needed compensation. 
If you lost a loved one due to someone else's negligence, you're not alone. Here are the official stats of how many people die from someone else's negligence in the U.S.
What is a Wrongful Death?
A wrongful death is when a person lost their life due to the negligent or intentional conduct of another party. The dependent or beneficiary of the deceased may be entitled to monetary damages. 
Wrongful death is determined if it can be proven that a person's negligence or intentional act caused the death of another. There are laws in place to provide a civil avenue for those bearing the pains of the loss of a loved one in such situations. 
Every state has different statutes on wrongful death claims. This generally includes how long after the death a beneficiary or dependent of the deceased can file a claim, who is eligible to file a claim and what type of damages can be awarded. 
It doesn't matter where or how the wrongful death occurred, our experienced and compassionate wrongful death lawyers will ensure your rights are being protected and will take on the at-fault party, including their insurer (if applicable) to make sure that you receive the deserved compensation for your loss. 
Our specialist wrongful death lawyers can help recover the highest compensation to cover all the expenses incurred after the accident such as emergency medical treatment, as well as the funnel expenses among others. We have helped hundreds of clients to get settlements or verdicts in the past. 
Our expertise in the area of personal injury law is unmatched. We see to it that none of our clients suffers injustice. Thus, we handle each case like our last ensuring that we help hold the at-fault party accountable and responsible for the emotional trauma and financial burden they have brought upon you. 
How Do Wrongful Deaths Occur?
Although all the states across the United States have passed wrongful death statutes to compel hospitals, nursing homes, factories and manufacturing companies to put in place reasonable safety measures within their corporate responsibility, it is unfortunate that wrongful death still occurs. The common causes of wrongful death include the following: 
Motor vehicle accidents
A motor vehicle accident involving collision between two cars can lead to serious injuries and death in some cases. In most motor accident accidents, certain parties can be held responsible for causing the accident. 
Depending on the circumstances surrounding the case, the automobile company may be held responsible for defective products. Also, a driver can be liable if it can be proven that the accident occurred because they were driving under the influence or distracted by their mobile phone. 
Emergency Room Medical Malpractice
Wrongful death lawsuits can stem from the negligence or carelessness of hospital workers in emergency rooms such as surgical errors, misdiagnoses or discharging a patient prematurely. 
Anesthesia Malpractice
Anesthesia refers to loss of feeling in a person's body or part of the body through the use of drugs or injection. This is typically administered prior to a surgical operation. If an anesthesiologist fails in their professional responsibility and administers a deadly anesthetic dosage, this may qualify as a wrongful death. 
How We Can Help: Working With Highly Qualified Wrongful Death Lawyers 
Following a loss of a loved one due to another party's negligence or misconduct, your first port of call should be our experienced wrongful death lawyer who will be able to advise you and give you an insight about the potential worth of your case. 
Our experienced wrongful death lawyers will carefully review and analyze the circumstances surrounding your case, carry out independent findings and help you build a solid, irrefutable case. We will painstakingly follow up with your case and ensure that you get the highest compensation. 
If the at-fault party is unyielding, our attorneys have extensive and proven trial experience. We will take on the liable party and their lawyers in the court and persuade the judge to grant you a favorable verdict. 
Who Can File for A Wrongful Death Claims?
Although different states have different statutes surrounding wrongful death cases. But typically, damages can be awarded to: 
Surviving spouse

 

Children

 

Parents

 
What Damages Are Recoverable In Wrongful Death Claims?
Depending on your state, you may be entitled to the following: 
Economic Damages
Economic damages refer to financial compensation that can be used to cover funeral and medical expenses related to the death, loss of the deceased's future earnings and their lost future work/insurance benefits 
s tangible such as trauma, pain and suffering or loss of consortium.
Punitive Damages
Punitive damages refer to punishment that is meted on the at-fault person for willful or grossly negligent conduct.  
Have you lost someone dear to you due to another party's negligence? Get in touch with our experienced wrongful death lawyers today to recover the highest compensation.