Why You Need The Best Domestic Violence Lawyers!
We can help you with your case.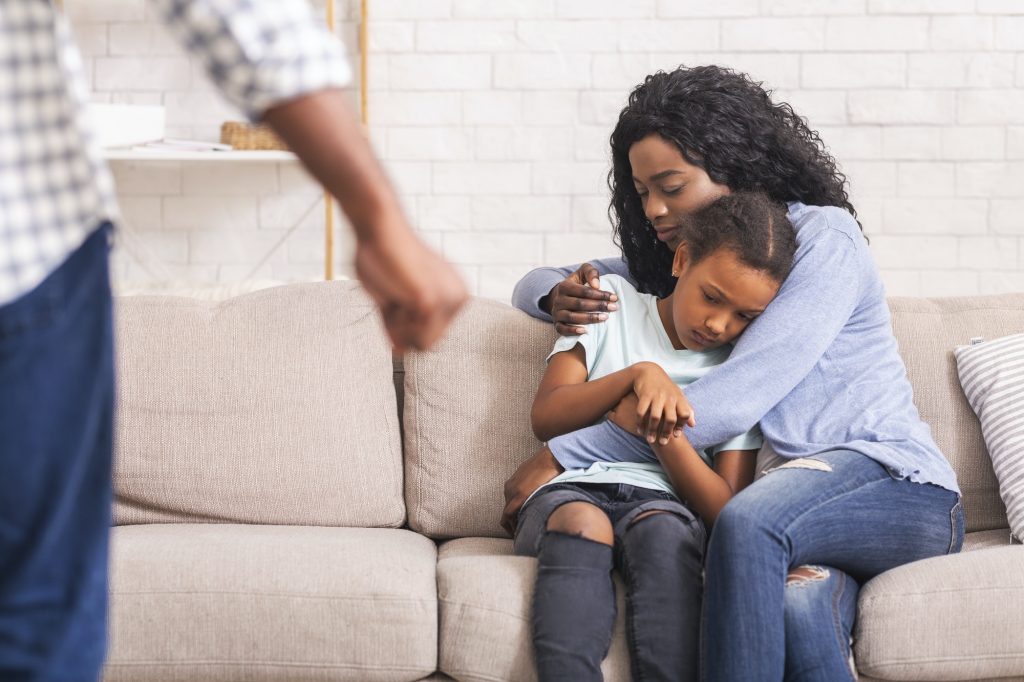 Even with the availability of many self-help resources for victims of domestic violence such as the National Sexual Violence Resource Center and other related programs, victims of domestic violence can sometimes feel trapped in the situation especially if they already have children with their abusive partner.
Domestic violence is such a terrible experience that can have an immeasurable negative impact on the victim's physical and emotional state. If you have suffered either physical or emotional injury due to domestic violence, or subject to threats of violence, your first point of call should be the police.
In addition, a victim of domestic violence may consider filing a domestic violence lawsuit against the abuser. Our experienced domestic violence lawyers are proud advocates against domestic violence and other forms of abuse. Allowing us to help you in your case can make a lot of difference when it comes to protecting your rights and ensuring your safety.
While actions resulting in bodily injuries constitute the most common type of domestic violence, most experts agree that domestic violence can manifest in several forms or shapes such as sexual abuse or rape, emotional abuse and financial abuse.
Did you know?
On average,
nearly 20 people per minute are physically abused
by an intimate partner in the United States.
Regardless of the nature of your abuse, our compassionate domestic violence attorneys are prepared to prosecute your abuser while ensuring that your rights are upheld in the court of law. We are deeply committed and dedicated to helping our clients to achieve their desired outcomes.
Over the years, we've been able to build a strong portfolio following our inerasable trails of accomplishments in defending the rights of people who are scared, threatened or hurt by the actions of other people.
Our domestic violence lawyers review the circumstances surrounding your situation and provide a suitable solution to put an end to your nightmares. We work hard to provide a safe and assured outcome for our clients, their children and other concerned family members.
Find a Domestic Violence Lawyer Near You Now
Understanding Domestic Violence Cases In The United States
All states in the country have their statutes about domestic violence cases. But generally, the common circumstances of domestic violence or abuse include following:
Physical abuse
This involves actions such as hitting, choking, slapping, pushing, kicking or other forms of physically hurtful behavior.
Financial abuse
Financial abuse occurs when the abusive party deprives their dependent victim of access to money or applies harsh financial accountability, and penalties for unsupported spending.
Our domestic violence attorneys can help you with this kind of abuse.
Sexual Abuse
You may have the right to file for a domestic violence lawsuit on the ground of sexual abuse. Sexual abuse occurs when a partner is pressured or forced to perform sexual acts or the unknown performance of such acts.
You can get help today by consulting a domestic violence lawyer.
Verbal Abuse
Behaviors that constitute verbal abuse include name calling, yelling, screaming or expressions that capable of diminishing your character
Social Abuse
Social abuse takes the form of the abuser criticizing your personal relationships, using controlling behavior or manipulative actions that deprive you of the enjoyable company of others.
How Can a Domestic Violence Lawyer Help You?
Hiring a domestic violence lawyer helps you get results that might be otherwise difficult for you to do on your own. Our experienced domestic violence lawyers can help you accomplish the following:
Secure a restraining order
: As a victim of domestic violence, you can seek a restraining order also known as protective order, depending on your state. This order may prohibit the abuser from making contact, or coming within a certain distance to you. In fact, a protective order may compel the abuser to move out of a home that you both share.
File a domestic violence lawsuit
: A domestic violence lawsuit is a civil lawsuit that allows a victim of domestic violence to seek compensation to cover for medical expenses or any other form of financial loss related to the injury, suffering or pains they suffered due to their experience of domestic violence.
Represent your interest in court
: Sometimes, domestic violence cases lead to separation or divorce between married couples. When that happens, important issues relating to child custody will have to be ironed out. A domestic violence lawyer can help you get custody of your child as well as child support from the other parent.
We Work Hard To Get You The Most Favorable Outcome
No matter how you view or define it, domestic violence is a serious issue. Every day, men, women, children suffer one form of abuse or the other from the hands of people expected to care for them.
The impact of abuse goes beyond the physical pains. It can have a lasting damaging effect on the victim's sense of pride or self-worth. This is why we make it our top priority to always do our best in helping victims of domestic violence get the justice they deserve.
Our team of committed domestic violence lawyers have the experience necessary to help you get the highest compensation for your unpalatable experience and ensure that you move forward with life without abuse.
We are here to listen to you, advise you on your options and relentlessly defend you throughout the period of your lawsuit.
Get in touch with our team of experienced, competent and compassionate domestic violence lawyers today. We are waiting for you.